by ALX Training on Feb 01 2021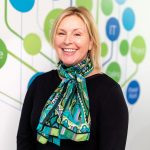 A highly experienced trainer, Roz delivers a variety of our courses; covering the Office Suite, Office 365, iManage, Manage Your Inbox as well as bespoke software such as PlainSail and end-user sessions on telephone systems. Roz has a  supportive and friendly demeanour ensuring attendees feel enlightened and positive about their learning on completion of the course.
Roz is our eLearning specialist and voice-over artist, creating bespoke instructional videos using Adobe Captivate. Working closely with our clients, she ensures the content, script and screen capture are in line with our customer requirements. She is currently learning a GOMO in order to offer further diversity in this area.